·Presentation of·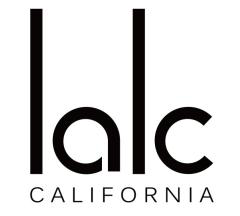 ·Gamme·

Luxury ready-to-wear
----------------------------------
·Price·

Top:$20.99-$59.99
Robe:$20.99-$59.99
Overcoat:$89.99-160.99
----------------------------------------

·positioning·

She speaks to us in so many ways,
But always tells us the same ATTITUDE
We not just wear "confidence" ,
We dress up the
"Free-spirited & Effortless"& "Fashion from Designers"

Lalc fashion brand is a part of Savefavor, which is a California-based retail supermarket and launched a new online-sale model in 2015.

Peter, the founder of lalc fashion brand, used to be a designer and then transferred to business. As a former designer, he saw that many young designers have good ideas but don't have the support of good platforms and institutions. So he decided to initiate a brand which provide a platform for designers to achieve dreams. Based on this intention, through several years of preparation, the lalc fashion brand was established in 2017.10.



For designers, lalc fashion brand advocates all of people to design. "Fashion from Designers" is our aim.

Now there are two main designers of lalc fashion brand: Lucia and Chloe. they are primarily responsible for controlling the whole garments process, feasibility of creativity, collection of fabric, product evaluation and screening. Except permanent designers, there are 100 designers from over six countries. Both amateurs and professional designers can join us. Participants can send original designs to our email adress (lalc@lalcfashion.com). Once your idea is applied, we will contact with you immediately and discuss the details and costs.

For customers, we provide personalized services .

Lalc fashion brand is committed to providing women with elegant, stylish and cost-effective clothing. We have professional designers and factories. Each garment is made of custom fabric. Every style is in keeping with the latest fashion trend. The elements of fashion are perfectly combined with confident charm of women. All products of lalc fashion brand are subject to strict screening and conform to international safety standards.

·communication·

Lalc fashion brand is not only making clothing, but also carrying out branch products such as bags, accessories, shoes,so on and so forth. It is currently in the research and development stage. These new products will meet with you soon, so please stay tuned!

For any questions about fashion, matching, fabrics and sizes, please visit our official website (www.lalcfashion.com) or contact with our email (lalc@lalcfashion.com). We will answer you with the fastest speed and the most professional knowledge.
Liberal Professions like artiste、photographer...
Celebrity for holiday ...

·visual·

Natural materials, soft shape...
Brand concept also added to the packaging design